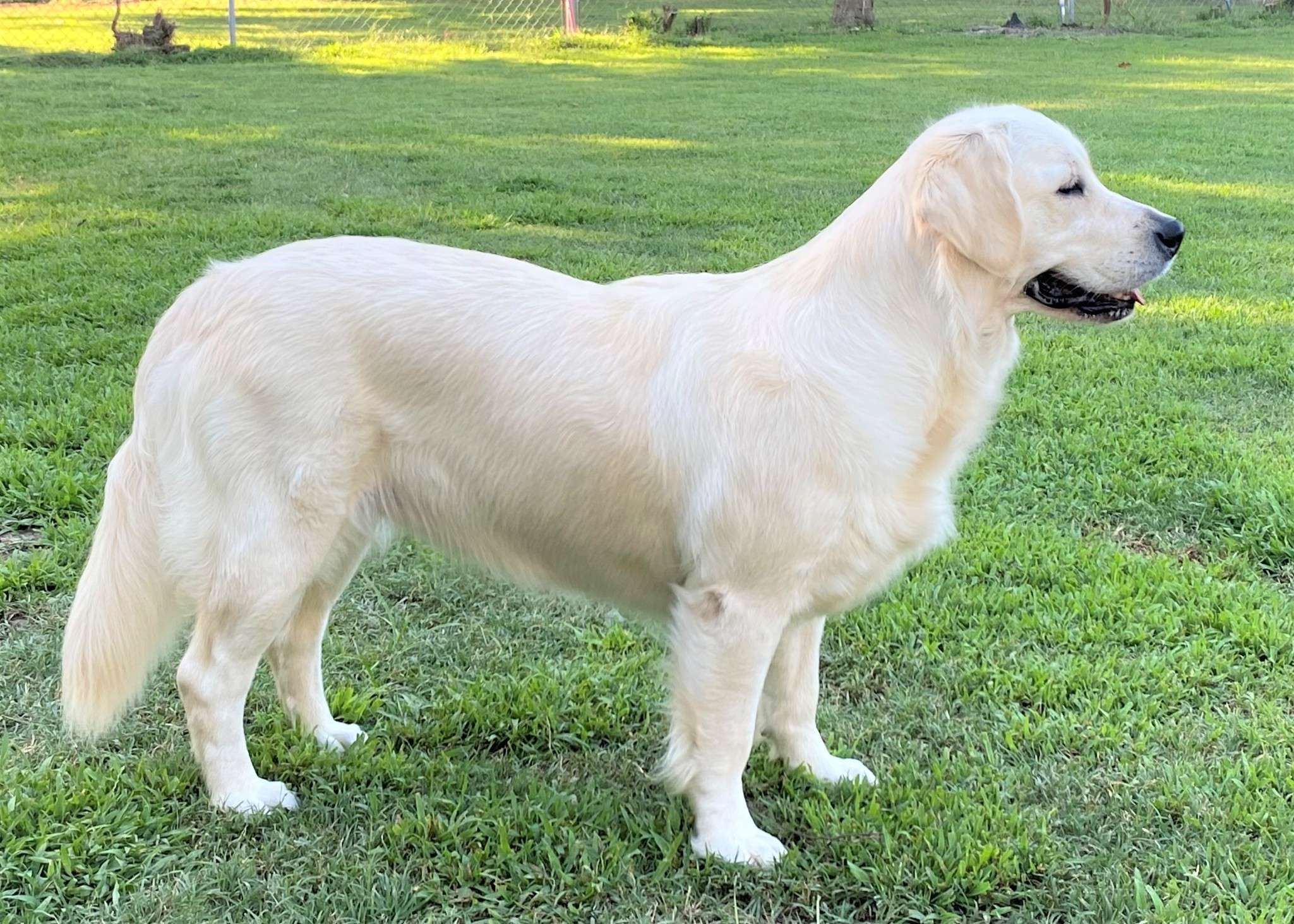 AKC reg # SS16975605
OFA Health Clearances
CHIC # 172344
OFA hips GR-136683G25F-C-NOPI
OFA elbows GR-EL56318F25-C-NOPI
OFA eyes EYE27589/27F-VPI
OFA heart GR-ACA8241/28F-VPI
GR_PRA1 Clear Animal Genetics
GR_PRA2 Clear Animal Genetics
GR_NCL Clear Animal Genetics
PRCD_PRA Clear Animal Genetics
DM Clear Animal Genetics
MD Clear Animal Genetics
Bella has a great temperament. She is happy to meet/greet anyone and anything. She is an absolute joy to have around. She is calm yet she can go all day long and never tire. Shes happy lounging on the couch, going for a walk, playing with the other dogs or training. She is very athletic and quick and loves to show off her skills. She also likes to follow you from room to room and lay by your feet every time you stop. Bella is a very gentle dog. Whether you are taking something from her or she's playing with a human or she's following the kids around, she always make sure to do everything very softly as to not hurt anyone.
Related articles
Choctaw Choc Of Soonerpuppy

Rus Pekos Amigo

Rus Pekos Sky Jasper

Rus Pekos Radost

Tramin Come Together

B.B. King Oligarchia

Tramin Delaila

Yas Takoda Of Soonerpuppy

Frank Whitee

White Diamonds Seager

Miller's Sophie

Flossie Kaylie

Goldvill Polar Star

M-M Mistys Cheyenne